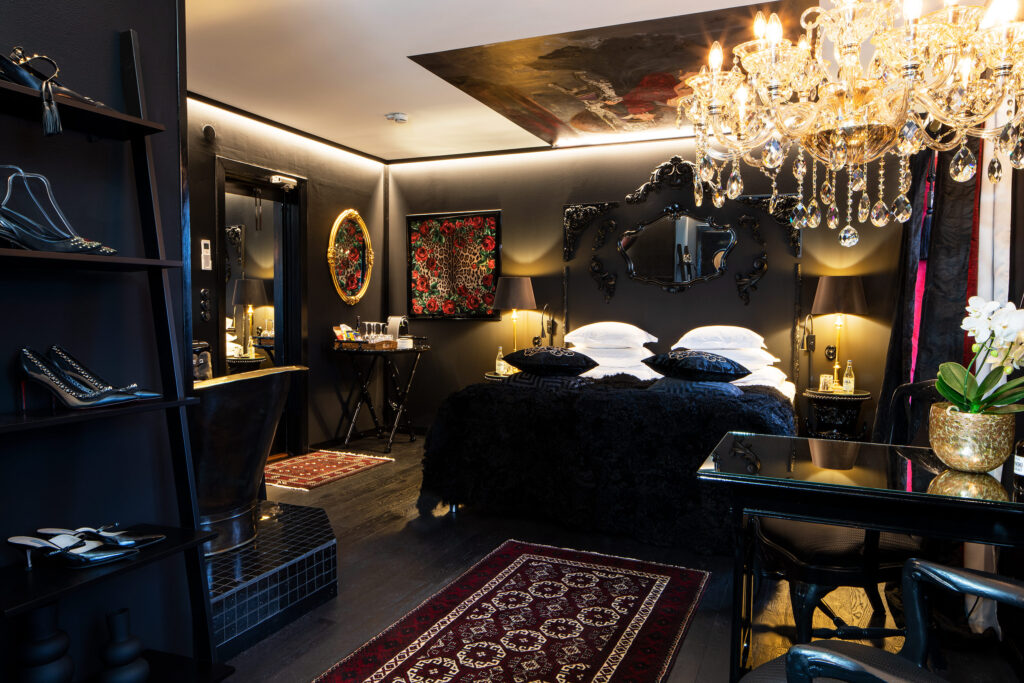 A boutique hotel, or lifestyle hotel, is characterized by its unique and personal touch. Unlike larger hotel chains, boutique hotels are usually smaller and have fewer rooms, creating an intimate and exclusive atmosphere.
At Bomans in Trosa we strive to offer a unique experience and focus on details, design and individual service. Here, no room is the same, we are constantly working to develop and change our environments, whether you are a returning guest or visiting us for the first time, there should always be something new to discover. We want to give you a memorable stay in our uniquely decorated hotel, where every detail is carefully designed to exceed your expectations.
Design and personal service
From the lobby to each individual room, the design is carefully considered to create a visual experience that complements the overall atmosphere of the hotel. This thoughtful design effort is part of what attracts guests to boutique hotels - a chance to experience something new and inspiring.
Another crucial factor is individual service. Since boutique hotels usually have fewer rooms compared to many larger hotels, staff can spend more time with each guest. This allows for a personalized and tailored experience that is difficult to achieve in larger hotels. Guests get the feeling that their needs and wishes are truly prioritized, creating a stronger sense of satisfaction and loyalty.
A boutique hotel offers an alternative to the traditional hotel chains. The emphasis on unique design elements, personalized service and an atmosphere of exclusivity makes us an attractive option for travelers seeking a memorable and individual hotel experience. By creating a strong connection between guests and the hotel, boutique hotels have become a significant force in the hotel industry and a source of inspiration for redefining the hotel experience.
What is a boutique hotel - how did it start?
So-called boutique or lifestyle hotels emerged in New York in the 1980s and 1990s. Americans Ian Schrager and Steve Rubell are often seen as pioneers. According to Ian Schrager's Vision Statement, his hotels should entertain and provoke, stimulate the senses and have a clear attitude and intention. His thoughts and ideas are said to have revolutionized the hotel industry and changed the perception of what a hotel really is. In Sweden, the first boutique hotels appeared in Stockholm in the early 2000s.