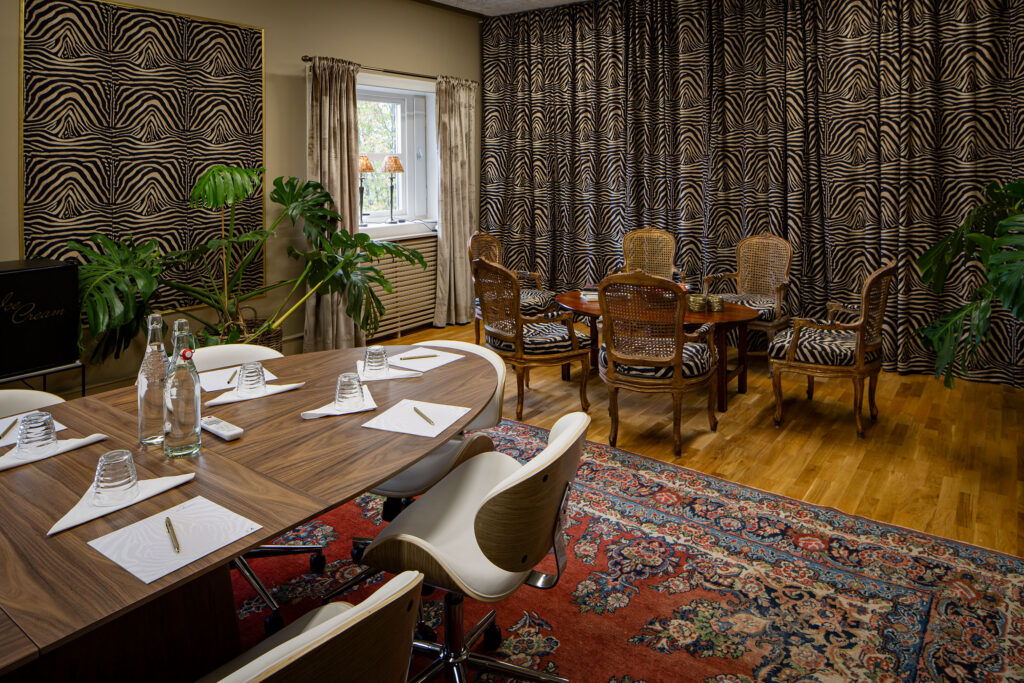 Bomans is a unique conference facility.
Our boutique hotel's creative environment sparks guests' thoughts and imagination. We can accommodate everything from small groups to a fully subscribed hotel for up to 120 guests. Most important of all is the environment and the overall experience.
Trosa's unique location in beautiful Sörmland with the forest and sea around the corner, less than an hour from Stockholm, makes Bomans and Trosa a popular choice for meetings and conferences.
We adapt Bomans and our premises based on your wishes and unique needs. For recurring conference guests such as Porsche, there is room to drive in new models in Hamnmagasinet.
In the same room where next week it is furnished to feel like home, with bed, sofa groups and a crackling fireplace under the theme Cozy Conference.
In addition to the obvious technology, we put a lot of love into all the foods and transform them into well-prepared meals that will keep the mood and pace of our conference guests up.
In the conference rooms, fruit & candy bowls are generously piled up.
Welcome to the charming Trosa harbor to enjoy a conference at Boman's hotel.